Lab and Ancillary
Several ancillary items are also available to link Confitech equipment to existing processing lines or perform specific tasks such as dosing additives along the process. Those include:

buffer tanks, such as the HT.300

dry feeders for granular additives DF.10

dosing pumps for liquid flavours and colours, DP.40 and DP.60

static in-line mixers MS.10.

dynamic in-line mixers MX.10.
The Batch Cooker CKL.25 is a universal cooker specifically designed for lab use or small lot production. It is equipped with a cooking chamber with variable speed stirrer, where ingredients are manually fed and cooked, and a vacuum chamber with hemispherical tilting bottom. Vacuum can also be applied inside the cooking vessel, by means of a dedicated vacuum connection pipe, thus allowing to cook/concentrate heat sensitive products, at low temperature, under vacuum. Electronic controls and touch screen interface are available to edit/monitor processing parameters and display alarms. Suitable for high and low boiled sweets, including sugar free products. Capacity up to 25 kg per batch.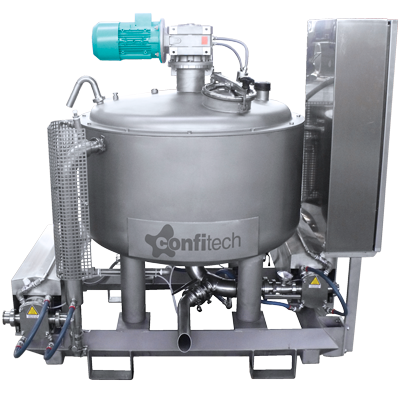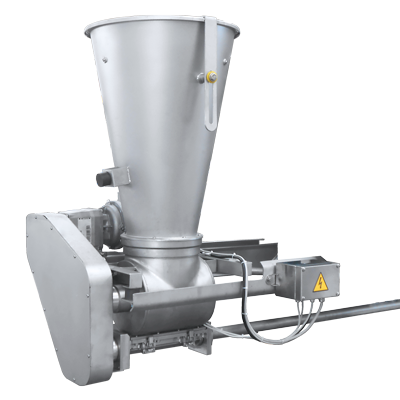 Dry Feeder For Granular Additives
Dosing Pumps for Liquid Flavors